| | |
| --- | --- |
| Your first stop!! | |

In Mexico, we are strongly committed to offering all our visitors all our help in making your visit to our country a pleasant experience. For this reason, enclosed is some advice that may prove to be helpful.

Dress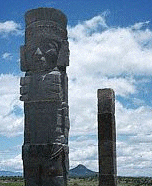 We do not mean to impose our criteria on how to dress when you go on vacation. However, keeping in mind the following may help you enjoy your stay even more.
When you visit a church, try not to wear shorts. For women, avoid plunging necklines.
There are places where you have to do a lot of walking, due to long distances, because there are several places to visit in one spot or because the terrain is hard to walk on. Therefore, try to wear tennis shoes or any other comfortable shoes.
It is important that you check the weather report before you leave home. It may be necessary for you to bring along heavy clothing during the winter or if the weather is cold. Or, light clothing if the weather is hot. For hot weather, do not forget to bring a hat to protect your face from the sun.
Basic Items
If you suffer from any ailment or illness, do not forget to bring your medication.
A change in your eating habits can cause problems in your digestive system, particularly when you travel to a foreign country. To avoid uncomfortable situation, you should bring along a stomach remedy you can trust.
You have to protect yourself from the sunshine. Choose a good-quality sunscreen, appropriate for your skin type.
You should always get a travel guide. Choose one that contains all the information you need to make your visit more comfortable. If you cannot find one in your hometown, request one at any of the tourist information centers at your destination.
The most important items that you should keep in your baggage are your video or photo camera and film.
It is imperative that you keep all your personal documents, as well as your money, in a safe place.
Time
Most of the country uses Mexico's Central Time most of the year. The only exceptions are the States of Baja California, Baja California Sur, Sinaloa, Sonora, Chihuahua and Nayarit, which Pacific Standard Time.
In the entire Mexican territory, we use daylight savings time (from April to October) as well as standard time (November to March).
Banks
Business hours for most Mexican banks are Monday through Friday from 9:00 AM to 5:00 PM. Some branches open on weekends. However, you can find automatic teller machines (ATM) in most streets in Mexico.
Currency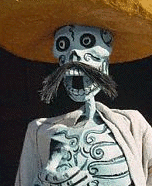 Mexico's currency is the Mexican Peso, available in coins and bills in several denominations. The most common bills are $20, 50, 100, and 500. Coins are 50 cents, $1, 2, 5 and 10 pesos.
Most foreign currencies can be exchanged for Mexican pesos at any money exchange places, which generally offer more flexible business hours and faster service.
Hotels offer the least favorable exchange rate, while the best rate is available at money exchange places. Traveler checks can be cashed at a slightly lower rate than currency.
Although Dollars are widely accepted in most Mexican tourist centers, we advice you to use Mexican Pesos during your visit.
Credits Cards
The most common credit cards in Mexico are Visa, MasterCard, and American Express. When you register in a hotel, they will request a credit card and you will have to sign a voucher. This is standard procedure, do not worry.
Taxes
There are two basic types of taxes in Mexico: Airport Tax (DUA) and IVA (sales tax).
DUA is a US $11.65 charge (exchange rate varies) and it must be paid in Mexico.
IVA is the sales tax paid when you buy most products. It is usually included in the price.
Tips
In Mexico you should give a 15% tip in restaurants or bars. It is also common to tip bellboys and chamber maids.
Telephone Calls
There is an extra charge for service for each long-distance call that you make from your hotel room.
We suggest that you call "collect" or from a payphone, using an international phone card.
To avoid any charges, ask the hotel operator about any applicable charges and/or rates before calling.
For local calls, we suggest that you purchase a "Ladatel" local calling card, which can be used all over Mexico and can be purchased in several places.
Hotels
When you plan your trip, we recommend that you book your hotel in advance from your own hometown.
Some States have started charging an additional tax on Hotel lodging:
1% in Zacatecas.
2% in Aguascalientes, Baja California, Baja California Sur, Colima, Chiapas, Chihuahua, Guanajuato, Guerrero, Jalisco, Nayarit, Nuevo Leon, Oaxaca, Puebla, Quintana Roo, Sinaloa, and Mexico City.
3% in Coahuila and Durango.
Food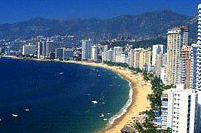 When you go on vacation, your eating habits can go up and down. To choose the perfect place for eating, use the same criteria you would when choosing a place to eat in your hometown. Remember that more expensive does not always mean the best.
Be wise when buying food from street vendors. Most of them offer good food at low prices. However, you should be cautious.
Do not drink tap water or from public drinking fountains. Always bring along purified bottled water.
Meals usually take a longer time in Mexico, since we like to enjoy long, relaxed meals. The check is brought to you only after you request it.
Ground Transportation
- Buses
In Mexico, bus transportation is widely available to most every town in the country. Bus rates are very low and the service is good, with frequent trips.
- Taxis
Taxis are very frequently used in Mexico. However, we recommend that you ask the taxi driver about the charge before boarding it. Rates are usually inexpensive, particularly in non-beach areas. State authorities regulate taxi rates.
In big cities, you should board only authorized taxis, that is, those that are outside hotels or at "sitios", which you can request by phone.
- Car Rentals
You can also rent a car from any authorized agency. You can do it if you are over 21 years old, have a current driver license and a credit card.
Car rental rates are usually expensive and car availability may be limited. Weekly or monthly rates are less expensive. You should make car rental reservations well in advance.
Rented cars are usually covered by insurance in case of accident or theft. However, you must pay the deductible fee.
When you need to gas up, look for a Pemex sign. There are two types of unleaded gasoline: Magna and Premium. In Mexico, you should tip the person who helps you at the gas station. A $5 pesos tip would be fine.
In Mexico's roads and highways, there is a free tourist road service offered by specialized trucks, called "Angeles Verdes" (green angels). These trucks can handle any type of emergency and can be reached from any road in Mexico by calling 01-800-903-9200.
- Collective Buses
In every State there is also collective public transportation that can take you from one place to another within the town.
On the Road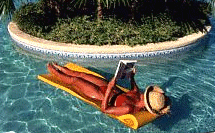 In order to plan your trip, you can get information from the travel agency at your hotel. Plan your tours keeping in mind all the places you may want to visit. Or, if you prefer, you will find many travel alternatives in this Web site.
Please check your car condition and have it serviced before departing. It is a good idea to bring along a lantern, first aid kit, fire extinguisher, jack and all the necessary car tools.
If you see a forest fire, report it immediately to the nearest Fire Department. Keep in mind that you could stop the fire from spreading and provoking an ecological catastrophe.
If you smoke, always use an ashtray; don't throw lit cigarettes or matches on the road. Do not throw away glass objects because the glass with the sunlight can cause accidents.
Shopping
In big cities and main tourist centers of the country, you will find luxury shops and boutiques inside modern shopping centers.
We highly recommend that you visit the traditional Mexican markets, where you can purchase all kinds of products. These markets are a perfect example of everyday life in Mexico. There is at least one in every town.
In markets, as well as with beach and street vendors, it is common practice to argue regarding the price of the item, commonly known as "regateo" (bargaining). However, this is not common practice in shops and department stores.
Legal Problems
If you have any problem with the Mexican Law, you should act wisely, according to the situation.
Laws may vary from State to State. However, you can only be kept in custody for a total of 72 hours before being charged.
Mexican Laws give foreigners the right to file a complaint before a Mexican Judge just as any Mexican citizen can.
If you paid for something and it turned out to be defective, or the service you received was poor, you can call the "Procuraduria Federal del Consumidor" -Profeco- (Federal Consumer Affairs) by calling 5588-3881. For foreign legal assistance, call 5761-4371.
Safety
In fact, tourists may be victims of criminal acts just as much as anyone else. Therefore, we highly recommend that you be cautious and use common sense: use safe deposit boxes in your hotel, board only regulated taxis, lock your hotel room, etc.
Contact Us

© Travel Cancun Vacations. 2004.
All rights reserved.